Services Offered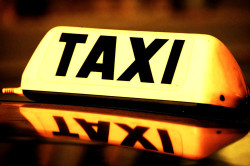 Do you live or work in or around Tallahassee? Are you planning a visit to the area? Make Discount Transportation LLC your only choice for car service, airport shuttle service, and other transportation services. Since 2004, we've provided quality car, bus, and taxi services to all sorts of local destinations, from Tallahassee Regional Airport to local sporting arenas, restaurants, businesses, and more. We take pride in our knowledgeable licensed drivers and in our spacious and comfortable cars and airport shuttles. When you choose us for taxi cab service or other transportation needs, you can expect our complete attention on punctuality, safety, and a great customer service experience. Call now to learn more about Discount Transportation, and to book the airport shuttle service, taxi service, or bus charter you need!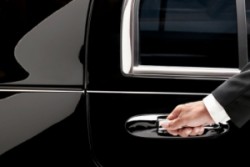 One of the things that sets Discount Transportation apart from our car service competitors is that we're willing to take you anywhere you need to go, both in Tallahassee and in the surrounding region. We're willing and able to provide 24/7 taxi services to destinations including:
Area restaurants, bars, and event spaces
Local businesses and conference centers
Doctors' offices
Wedding venues
Sports arenas and concert venues
Tallahassee Regional Airport and other travel hubs
Florida State University
And wherever else you need to go!
We're even available if you need daily transportation to and from your job. Whether you schedule rides in advance or call for immediate pickup, we're the company to trust for all of your airport shuttle, bus charter, and taxi cab service needs in Tallahassee.
Licensed, Bonded & Insured Car Services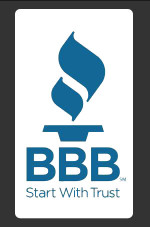 Discount Transportation is fully licensed, bonded, and insured. That means you can feel completely at ease with one of our skilled drivers behind the wheel. We're also pleased to be a member of both the Better Business Bureau and the Chamber of Commerce in Tallahassee, so you can rest assured that we care about satisfying our customers. For airport shuttle service or any other car transport service needs, you can count on our 10 years of experience and our commitment to quality.
On-Time Pickups & Drop-Offs
At Discount Transportation, our top priority is getting you to your destination on schedule. We'll show up precisely at the appointed time and choose the best possible route for travel. We want to provide car service that's timely without ever sacrificing your safety or comfort. If you care about punctuality, you've come to the right place.
Reasonable Rates for Taxi Service & More
Are you looking for airport shuttle services, taxi cab services, or charter bus rentals at reasonable, fair rates? We have you covered! Discount Transportation strives to offer honest and competitive fees for all of our transport services. From our flat-rate pricing for local car service—only $12 for a one-way trip within Tallahassee*—to our great rates for ongoing or prescheduled trips, we'll try to satisfy your budget constraints as well as your scheduling needs. Call today for a free estimate, and to book an affordable ride with us! 
*Not to exceed I-10 or the Capital Circle.