Airport Shuttle Services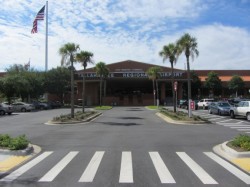 Air travel allows you to get to destinations across the country and around the world incredibly conveniently, but that doesn't mean the process is without its frustrations. Start your trip off on the right foot with airport shuttle service from Discount Transportation LLC!
Hiring an airport shuttle means not having to deal with parking and being able to sit back and prepare for your trip rather than worrying about the road. The licensed, bonded, and insured team at Discount Transportation is pleased to provide shuttle service to and from most of the region's transportation hubs, and we make timely service our top priority so you can be sure you'll get where you're going on time. Whether you need a ride to the airport before a business trip or you want to get home quickly after a long flight, we have an airport shuttle that meets your needs. Call now to learn more about our shuttle services, and to book your ride.
Discount Transportation offers airport shuttle services to and from: 
Tallahassee Regional Airport
Jacksonville International Airport
Orlando International Airport
Northwest Florida Beaches International Airport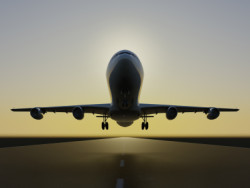 You can call us for a one-way trip, book round-trip service to ensure that your trip starts and ends well, or even call for airport-to-airport shuttle service, as needed. Whatever the case, Discount Transportation will always provide you with an on-time pickup, a swift and safe ride, and a timely arrival at your destination. We know that when it comes to air travel, your schedule comes first, and we'll work hard to ensure your satisfaction by keeping punctuality in mind at all times. 
Affordable Airport Shuttle Service
In addition to caring about timeliness, we know you look for reasonable rates when selecting an airport shuttle service. Discount Transportation's commitment to competitive fares is right there in our name! We'll be happy to give you a free cost estimate. We'll quote you a rate that's fair and honest, and because we don't use meters, you won't face any unpleasant surprises at the end of the trip. However far you live or work from the airport, we'll do our best to accommodate your budget as well as your scheduling needs. 
We want to be the local area's best bet for airport car service, which is why we strive to keep the quality of our airport car service high. We have a fleet of attractive, safe, and spacious vehicles, including cars as well as a 20-passenger bus, if you're traveling with a group. We have 10 years of experience providing airport shuttle services, and our knowledge of local roadways is extensive. We'll be able to select the fastest route to the airport or to get you home at the end of your trip. Whatever your specific transportation needs, you can trust our skilled drivers' ability to get you where you need to go.
Book Today!
Call now to schedule a ride in one of our reliable airport shuttles! Since 2004, we've earned a reputation for satisfying our customers in Tallahassee and beyond, and we'll do our absolute best to ensure that you become one of those satisfied customers. With a commitment to offering reasonable rates for top-notch Florida shuttle transportation, Discount Transportation is ready to help you begin or end your trip with a safe, timely, and stress-free ride. We look forward to picking you up.
airport limo service
airport transportation service
airport shuttle
airport limousine service