Car Service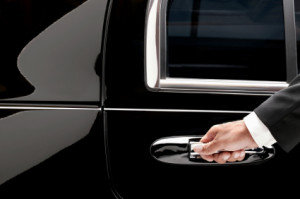 Do you need a ride around Tallahassee? Car service is ideal to take you to an important business meeting, a weekly appointment, a special night out with your spouse, or a concert or sporting event. With the knowledgeable drivers at Discount Transportation LLC behind the wheel, you can avoid the stress and hassle of driving yourself or getting a friend or family member to drive you. You can enjoy a safe, comfortable ride, and relax knowing you've hired a company that puts timeliness first. The team at Discount Transportation has been in the car transport service business for 10 years, and we're fully licensed, bonded, and insured. Call or e-mail us today to book the car services you need!
One thing you want from a car service is ease on the road. The drivers at Discount Transportation are extremely familiar with Tallahassee-area highways and byways. Whether you need car service to the airport, to a local restaurant, or to a doctor's appointment, we're confident that we can get you there via the best possible route. We also make safety a priority. Our licensed car transport service drivers follow all the rules of the road, and we take care to maintain our vehicles for optimal comfort and safety. When you make Discount Transportation your go-to local car service in Tallahassee, you can breathe easy knowing you're in good hands.
We're pleased to provide car service to a wide array of Tallahassee-area destinations. Make us your choice for local car service to and from:
Tallahassee Regional Airport and other area airports
Florida State University
Daily work commitments
Business meetings
Professional and personal appointments
Sightseeing excursions
Special occasions and celebrations, including weddings
Nights on the town
And other destinations!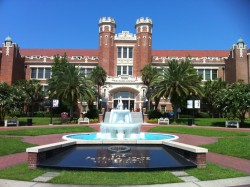 Timely, Affordable Local Car Service
Discount Transportation knows that two of the considerations you take into account when choosing a car service are timeliness and affordability. That's why we strive to offer prompt, professional, and reasonably priced car service to and from all sorts of Tallahassee destinations. Whether you need car service to a business conference or home from Tallahassee Regional Airport, we'll get you where you're going on time without ever compromising your comfort or safety. Meanwhile, our prices are reasonable and competitive among Tallahassee car service companies. We offer a flat-rate fare of $12 for all one-way trips within the city of Tallahassee, adding $2 a mile outside I-10 and Capital Circle. You'll have a hard time finding a better deal in the local area. 
To learn more about Discount Transportation, and to book car service in Tallahassee, call us today! You can schedule your ride in advance or call for immediate pickup—either way, we'll do our best to be there for you when you need us. Our drivers are available 24/7 to meet your transportation needs. We'll be happy to give you a free cost estimate for your ride. 
airport car service
town car service