Taxi Services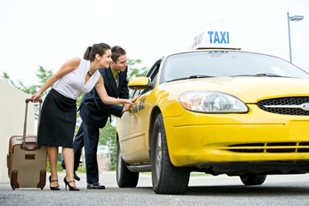 Taxi service is the answer to your problems if you have places to go and need a vehicle to get you there. Are you hoping to avoid the hassle of driving yourself to the airport? Are you interested in a night out on the town with your significant other where neither of you has to be the designated driver? In and around Tallahassee, turn to Discount Transportation LLC. We provide excellent taxi cab services to local residents and visitors, and we're waiting to take your call. We take pride in offering reliable and reasonably priced taxi services, prioritizing timely pickups and professional customer service. Learn more and book your ride by calling now!
Wherever you need to go in the region, we've got you covered. Discount Transportation is fully licensed, bonded, and insured. We're affiliated with the Better Business Bureau of Tallahassee and the Tallahassee Chamber of Commerce. We've been on the job for 10 years, and we make certain our drivers are able to provide you with safe and knowledgeable taxi services.
We're pleased to offer transportation to and from: 
Business and personal appointments

Social events and nights on the town

Wedding festivities

Daily work commitments

Concerts, sporting events, and other time-sensitive destinations

Tallahassee Regional Airport and other local transportation hubs

And more!
You can trust Discount Transportation to put your needs first. Whether you call us for taxi cab service to the airport or for date night, we'll show up on time and take the best route to your destination. Our goal is to get you where you're going on time, every time. That said, we'll never compromise your safety on the road just to shorten the trip. We want you to feel completely at ease with one of our skilled taxi service drivers behind the wheel.
Quality Taxis in Tallahassee
Every vehicle in our fleet is clean, spacious, and well-maintained. If you want to ride in a comfortable and stylish taxi in Tallahassee, choose the company that cares about the quality of its vehicles: Discount Transportation. We provide taxi cab service with your satisfaction in mind, and you can be sure we'll strive to give you a good experience—from your first interaction with our customer service representative on the phone until you arrive at your destination. 
Discount Transportation offers some of the best rates for taxis in Tallahassee. When you book a ride in one of our cabs, you can breathe easy knowing you'll pay a fare that's fair and competitive for the local area. We charge a flat rate of $12 one way within the city of Tallahassee, adding $2 a mile beyond I-10 and Capital Circle. If you care about keeping costs down for your trip, but still want a top-notch ride with a safe, licensed driver behind the wheel, make us your Tallahassee cab company of choice.
Call today to book a ride in advance or to schedule an immediate pickup! We'll be happy to tell you more about what sets Discount Transportation apart from other local taxi cab services. 
airport taxi service
taxi cab service
taxi service